I'm so pleased that it's Friday. Once again, I'm failing at this House Tour business. I promise to get back to my regular schedule next week. Here are 5 things I'm thinking about today:
1. Now that I've gone through allllll of our wedding pictures, I'm having a difficult time deciding which ones to print and which ones to just stick in an album. I found these pretty albums on Pinterest and I'm super excited to start putting everything together.
2. I know I'm late to the party, but who else is obsessed with "Undisclosed" besides Shannon? If you aren't in the know, "Undisclosed" is a follow-up to the oh-so-popular "Serial" podcast. A University of South Carolina School of Law professor is helping put it all together, which I'm all about, and it's fascinating. 
3. Has anyone else heard of micit? From their Facebook page: "Micit is a safe place where you can sell, buy or share information locally online with your friends, and friends of friends. Invite your friends to safely buy/sell/share among a trusted network called friends! We believe in the honor system and transparency is the only way we can make these groups successful. This group will always remains "closed"  on Facebook and requires invitation only and approval by admins. It's a safe alternative to Craigslist or the more "open" Facebook "yard sale" groups." I thought they could explain it better than I can. Anyway, all you need to know is that I just bought this Lilly dress for $25 to wear to Alex's bridal luncheon (seller's picture, not mine):
4. Someone come make me this cake and take the carbs out, thank you.
5. Anyone who knows me well knows that my wildcard celebrity crush is The Rock. Stop it, you can't make fun of people for their wildcard.
Stop it.
Stop it.
Anyway, I am DYING because, apparently, he's going to be starring in a "Baywatch" movie???? DYING I TELL YOU.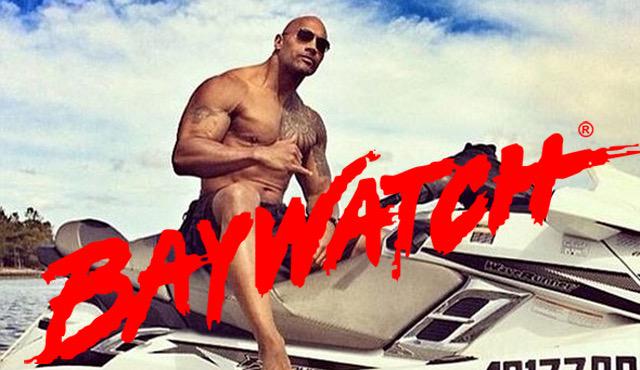 Who's your celebrity wildcard? I promise not to judge…you can trust me, I'm a lawyer.
xo, Paige